IBIZA AIRPORT (IBZ)
Use this website to quickly find the most important information about Ibiza Airport (Aeroport d'Eivissa – Aeropuerto de Ibiza): Departures, Arrivals, Parking, Car Rentals, Transport, Hotels near the Airport and other information about Ibiza Airport. Plan your travel to IBZ Airport with the information provided in this site.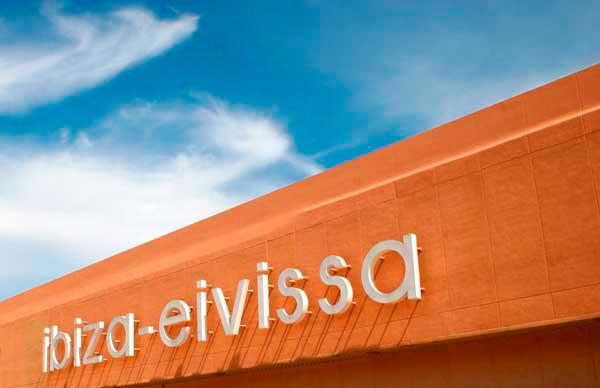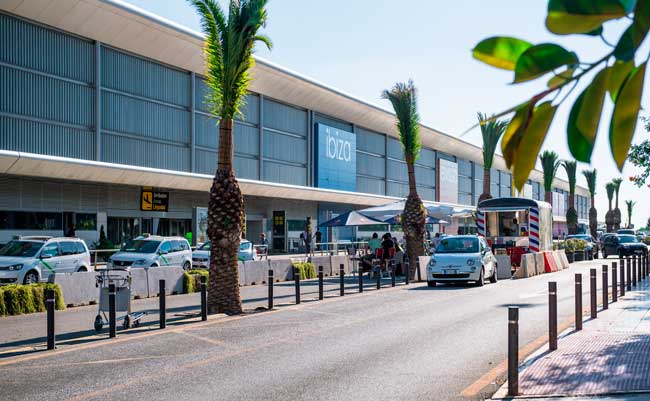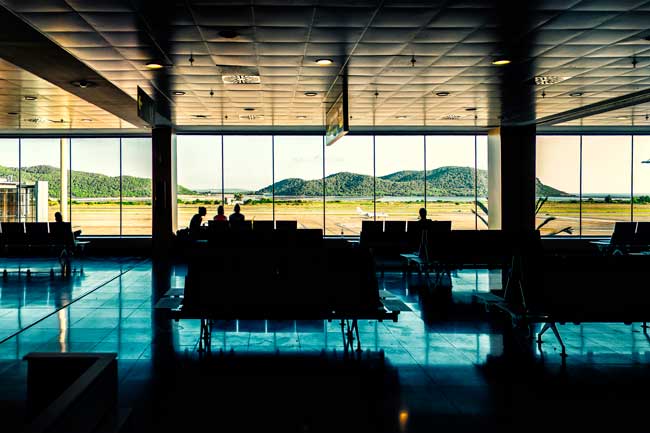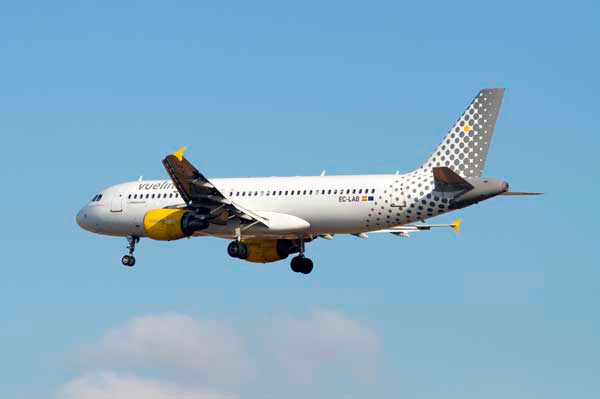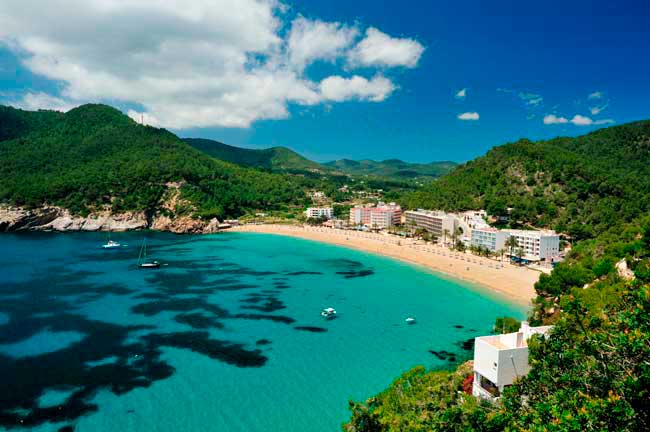 Ibiza Airport, known officially in Catalan as "Aeroport d'Eivissa" and in Spanish as "Aerpuerto de Ibiza" (IATA: IBZ, ICAO: LEIB) is located in the southwest of the Ibiza island, about 7 km southwest of Ibiza city centre.
It is the seasonal hub for Vueling and it operates intensively during the summer period because of the turistic great demand, but it also has an important passenger influx during the rest of the year. It counts with a single passenger Terminal. Ibiza is known as one of the top 10 party destinations in Europe.
From Ibiza Airport you can also easily travel in 30 minutes by ferry-boat to the other minor Balearic island Formentera, also a great mediterranean paradise. In 2017, Ibiza Airport (IBZ) handled 7,903,892 passengers, breaking passenger records year by year.
It is the international airport for the Balearic islands of Ibiza and Formentera.
Ibiza Airport is a very important link with Spain, Europe and all the globe, since it is a very popular holiday destination.
History
The history of IBZ Airport started during the Spanish Civil War, when it was first established as a temporary military airport. Until the 60's it operated during some years, then closed during a period and reopened definetely in 1958, with the quickly development of the touristic market of the Balearic Islands. In the late 90's Ibiza Airport was hosting and sending more than 3 million passengers per year.
Contact
Lost & Found: Location: First level.
Service hours: From 09:30 am to 01:30 pm - 04:30 pm to 07:00 pm.
Email: ibizaob@aena.es
Address: Sant Jordi de Ses Salines, San Jose, Ibiza, Illes Balears, 07820, SPAIN
Email: ibizaclientes@aena.es

Telephone: (+34) 902 404 704 / (+34) 913 211 000
Opening hours: 24 hours on high season. Winter hours: Daily, from 06:00 am to 00:00 am.
Ibiza Airport counts with a single passenger Terminal that consists of a couple of levels: Floor 0 and Floor 1, where international and domestic flights are served.
Within Ibiza Airport Terminal you can find various shops, cafés, restaurants, duty free shops, VIP lounges, and several services such as:

- VAT refund
- Currency exchange, cash machines and banks
- Business centre
- Medical care
- Post Office
- Internet access
- Services for people with reduced mobility
Take a look at the means of transportation to and from downtown at Ibiza Airport:
- Taxi: Transfer to Ibiza downtown from the airport since it can be reached within 25 minutes. (See more information)

- Bus: There are 3 bus lines that connect Ibiza Airport with Ibiza city centre. Destinations: Cala Nova, Es Canar, Santa Eularia, Sant Antoni, Sant Josep. (See more information)

- Car Hire / Car Rental: To rent a car during your time in one of the beautiful Balearic islands, Ibiza, is always a great idea. Ibiza Airport operates with 7 car rental companies. (See more info)